ZLTECH 5inch 24V BLDC hub motor with encoder for wheelchair
Product Detail
Product Tags
Common problems and troubleshooting
ZLTECH 5inch 24V BLDC hub motor with encoder for wheelchair
Low noise, long mileage and superior water-resistant performance. It's light and easy to carry.
ZLLG50ASM200 V1.0 is featured by high efficiency, easy to install, low energy consumption.
It has wear-resistant tire which offers strong grip. It could reduce riding vibration and improve riding comfort. It is especially suitable for mobile robot.
Q: Can you ship the good to my country ?
A: Yes, we can ship the Samples by Express(DHL, FedEX and so on) to your door. For big orders, we ship by sea to your sea port.
Q: What is the delivery time ?
A: For samples orders, it will take 1-3 days to ship your order. For bulk order, it will take 2-3 weeks to ship it.
Q: What is the shipping time ?
A: Delivery by Express will take 3-5 working days to reach your door. Delivery by sea will take 15-35 days to reach your port.
Q: What is the payment method ?
A: We accept Paypal, TT(Bank Transfer), Western Union, L/C...
Q: How can i make the order ?
A: You can also contact our sales to order it. Our sales will offer you the invoice and after-sale service.
Q: Do you offer warranty ?
A: Yes, we will offer 12 months warranty for all our products.
Read Before Ordering:
When you make the order, please make remarks:
1. The wheel size you need. All the wheel size price is the same.
2. 24V or 36V or 48V for your throttle.
Parameters
| | | |
| --- | --- | --- |
| Item | ZLLG50ASM200 V1.0 | ZLLG50ASM200 V2.0 |
| Size | 5.0" | 5.0" |
| Tire | Rubber | Rubber |
| Wheel Diameter(mm) | 130 | 130 |
| Shaft | Single/Double | Single |
| Rated voltage (VDC) | 24 | 24 |
| Rated power (W) | 150 | 150 |
| Rated torque (N.m) | 3 | 3 |
| Peak torque (N.m) | 9 | 9 |
| Rated Phase current (A) | 5 | 5 |
| Peak current (A) | 15 | 15 |
| Rated speed (RPM) | 270 | 270 |
| Max speed (RPM) | 350 | 350 |
| Poles No (Pair) | 10 | 10 |
| Encoder | 1024 Optical | 4096 Magnetic |
| Protection level | IP54 | IP54 |
| Back EMF Constant(V/RPM) | 0.081 | 0.081 |
| Wire Resistance(Ω) 100HZ | 0.84 | 0.84 |
| Wire Inductance(mH) 10KHZ | 1.32~2.14 | 1.32~2.14 |
| Torque constant(N.m/A) | 0.60 | 0.60 |
| Rotor Inertia(kg·m²) | 0.0023 | 0.0023 |
| Lead wire (mm) | 600±50 | 600±50 |
| Insulation voltage resistance (V/min) | AC1000V | AC1000V |
| Insulation voltage(V) | DC500V, >20MΩ | DC500V, >20MΩ |
| Ambient temperature (°C) | -20~+40 | -20~+40 |
| Ambient humidity (%) | 20~80 | 20~80 |
| Weight(KG) | Single shaft: 1.95   Double shaft: 2.00 | Single shaft: 1.95 |
| Load(KG/2sets) | 60 | 60 |
| Move Speed(m/s) | 2.7-3.4 | 2.7-3.4 |
| Package | 5pcs per carton,         Weight 10.6kg,   Dimension 30.5*30.5*20 | 5pcs per carton,         Weight 10.6kg,   Dimension 30.5*30.5*20 |
| Price(USD) | USD102 for sample, USD79 for 200pcs/lot | USD102 for sample, USD79 for 200pcs/lot |
Dimension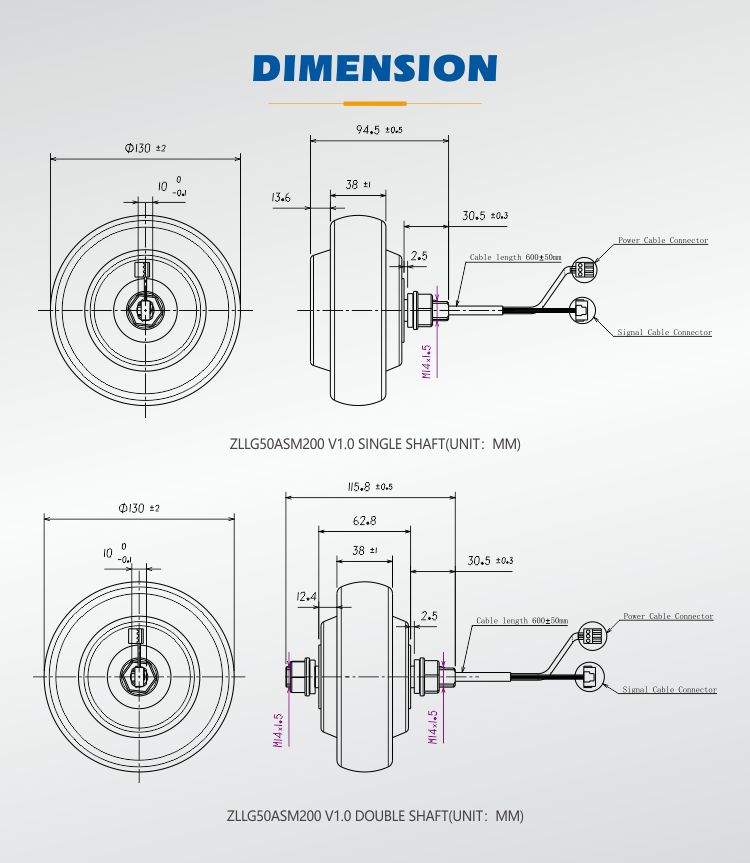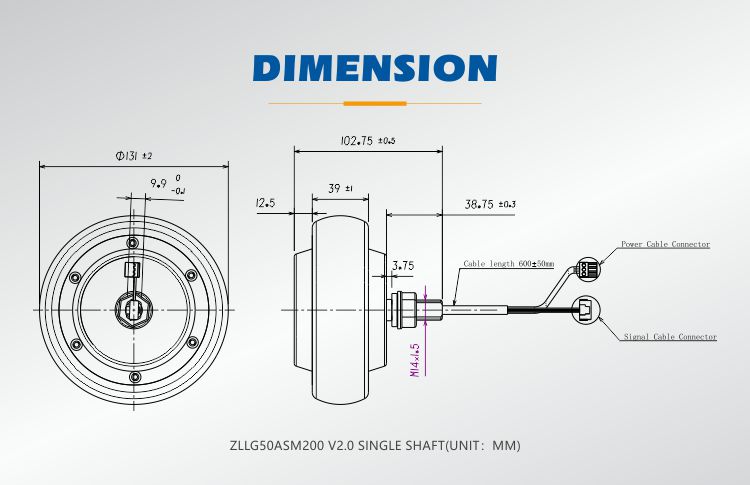 Application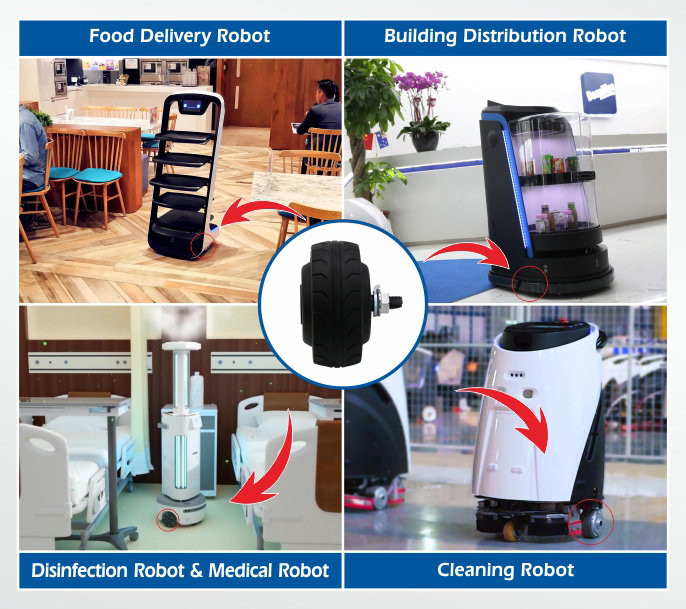 Packing
Production & Inspection Device
Qualification & Certification
Office & Factory
Cooperation
---
---
Write your message here and send it to us